Imprint and Copyright gem. §5 ECG
Die Inhalte dieser Homepage dürfen nicht verändert werden und nicht auf auf anderen Websites dargestellt werden. Jegliche Nutzung, egal ob privat, kommerziell oder öffentlich, Bedarf der schriftlichen Zustimmung der Sport Strobl GmbH & Co KG.
Weiters übernehmen wir keinerlei Verantwortung für den Inhalt verlinkter Webseiten.
Opening Hours
Mo - Su: 08:00 - 18:00 Uhr
Contact
Sport Strobl Holzgau
Holzgau 88b
6654 Holzgau
Phone: 0043 (0)5633 5246
Fax: 0043 (0)5633 20025
info@sportstrobl.com
Partner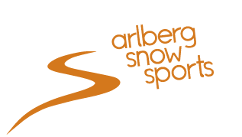 Our partner Skischool Lechtal instruct you with various courses starting with beginners "Skiing in 3 days" up to advanced courses, Heliskiing to freeriding, everything is offered. With our Skischool Lechtal you will rise high.